BGCI (US) Recruits Education Officer
USA
23 November 2004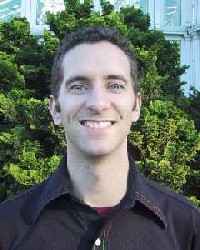 Brian Johnson has recently joined BGCI-US as Education Officer. Before joining BGCI, Brian worked as the Associate Director for Programs with the Prospect Park Alliance and the Prospect Park Audubon Center in Brooklyn, New York.
Previously, he was Senior Faculty at the Audubon Expedition Institute at Lesley University in Cambridge, Massachusetts. In this role, he taught field-based undergraduate and graduate courses in environmental and conservation education in ecosystems as diverse as southern Arizona's Sonoran Desert and Hawaii's rainforest. Brian holds an MS in environmental education and a BS in journalism.
A Great Lakes native, Brian has been living in Brooklyn for the past several years, but pieces of his heart can also be found in the Nepal Himalaya and coastal Maine.