BGCI Teams Up With IPGRI to Support the Conservation of Crop Wild Relatives
GLOBAL
16 November 2004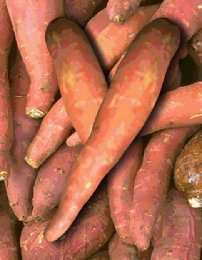 BGCI is an international partner in a global project to support conservation of crop wild relatives led by International Plant Genetic Resources Institute (IPGRI)
In order to meet the urgent need to improve conservation of crop wild relatives, a global project is being developed. Five countries (Armenia, Bolivia, Madagascar, Sri Lanka and Uzbekistan), all within centers of plant or crop diversity, are working together with a number of international agencies (IPGRI, FAO, BGCI, DIVERSITAS, IUCN and WCMC) to identify the necessary conservation actions and to develop a tested information access and management system with worldwide application.
The global objective of the project is the safe and effective conservation of crop wild relatives and their increased availability for crop improvement in Armenia, Bolivia, Madagascar, Sri Lanka and Uzbekistan. The conservation status of crop wild relatives in the participating countries will be determined. Dispersed information held by the countries and partner international agencies will be brought together. Decision making procedures that allow countries to identify priority conservation actions will be developed and tested, and the priority conservation actions that have been identified will be carried out.
Key Elements of the Project
The information needed to conserve crop wild relatives is often dispersed among different national and international organizations. Many countries also have conservation activities (e.g. national reserves or parks) that could help secure crop relatives, but the information and directed management needed to focus on these species is lacking. The project will:
Bring together dispersed information from national and international sources on the identity of crop wild relatives in the 5 countries, and their status, distribution and potential use.
Determine the existing conservation status with respect to in situ and ex situ activities (e.g. presence in protected areas and in gene banks).
Develop an information management or access system that allows countries and other agencies to identify conservation status and needs of crop wild relatives. The system will have the potential to link global information resources to national ones.
Identify conservation actions for species and populations found to have highest priority for interventions. Free in PNG and SVG formats icon sized logos with transparent background
Undertake in situ conservation with local communities, combining security for the crop relatives with increase use and realization of benefits by local people.