Celebrating anniversaries!
2009 sees some of the world's most spectacular botanic gardens celebrating major anniversaries.
The Royal Botanic Gardens, Kew (one of our Patron Gardens and a key BGCI partner) celebrates 250 years, taking the date of its official 'birth' from the year that William Aiton was appointed to care for and expand the gardens at Kew for Princess Augusta. That was in 1759. These days, "we believe that at no other point in history have plants been so important to people. They have importance as carbon sinks in a time of climate change, and we have to care for what remains and address the serious business of repairing and restoring vegetation if we're going to have the buffers to climate variation that plant life offers" said Professor Steven Hopper, Director of RBG, Kew.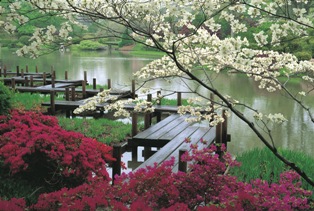 Missouri Botanical Garden celebrates its 150th anniversary this year. The garden opened to the public on June 15th 1859, making it the oldest botanic garden in continuous operation in the US. Henry Shaw, a native of Sheffield here in the UK, visited St. Louis in 1819 and established a business selling hardware and cutlery on the Mississippi River. Thanks to the great westward expansion his business boomed and Shaw retired a wealthy man before he was 40. He spent his retirement touring the world and was especially taken with the great gardens of Europe. Inspired, he set about creating a gift for the city of St. Louis "for all time for public good": the Missouri Botanical Garden.
We work with Missouri Botanical Gardens to conserve plant diversity in Madagascar.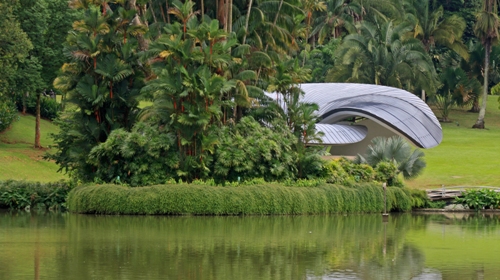 Singapore Botanic Gardens, founded in 1859, is 150 this year too. The Gardens at its present site was founded in 1859 by an Agri-horticultural society. Planned as a leisure garden and ornamental park, the Society organised flower shows and horticultural fetes. In 1874, the Society handed over management and maintenance of the site to the government. The scientific mission of the Gardens evolved when the colonial government assumed management and deployed Kew-trained botanists and horticulturists to administer the Gardens.
Our recent Gala Benefit Dinner was held at Singapore Botanic Gardens, where our Southeast Asia Office is based.
These milestone anniversaries are a cause for celebration. Various special events and exhibitions are happening throughout the year at these and other gardens around the world. Visit their websites or use our GardenSearch to find your nearest botanic garden and get involved!