BGCI Appeal: Grow Africa - Trees and Livelihoods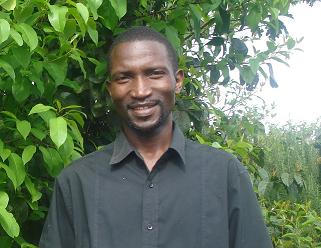 "Most tree planting programs have promoted exotic fast growing tree species in Uganda, creating monocultures. In many cases, the slow growing indigenous species and the diverse undergrowth are cleared for such plantings."

David Nkwanga, Nature Palace Botanical Gardens in Uganda
BGCI has launched an appeal for a its project 'Grow Africa - Trees and livelihoods' which started in January 2010. We hope to raise £ 209,000 for the project with partner botanic gardens in Africa. The appeal is part of a UK based fundraising campaign called The Big Give.

There's clearly a need for the project which aims to increase biodiversity in reforested areas and home gardens. David Nkwanga from Nature Palace Botanical Gardens in Uganda says that "presently, we have very high rates of deforestation; 2.13% per year in Uganda. This threatens the survival of rare indigenous species, many of which are used by poor people for medicinal purposes; up to 80% of their primary health care. The proposed conservation programme is timely and highly desirable".
The Big Idea
Botanic gardens in Africa are growing endangered trees in conservation collections. Our project will research and plan for their use in restoring forests and on home gardens: African tree species are safeguarded and people's lives are improved. We need to maintain the diversity of tree species in Africa, safeguarding the benefits from such diversity. Forestry projects often use a narrow range of fast growing tree species that reduce diversity and exclude indigenous trees. This project, with African people will make for better, more resilient forests and richer wildlife.

Solution

We will use the skills and resources of African botanic gardens supported by our global network to provide a diverse range of tree species for use in forests and elsewhere. Our aim is to save African tree species from extinction by:

Research into African trees and their presence in conservation collections;
Workshops bringing together botanic garden staff with conservation organisations, forestry agencies and potentially the private sector;
Provision of trees for incorporation into forest restoration schemes;
Provision of appropriate trees for homesteads and support for their cultivation
The project's overall goal will be establishing endangered trees in restored forests and home gardens; and extension of the project to other countries. The project gives a new purpose for African botanic gardens linking them with the forestry sector and a recognition that endangered trees can be conserved. We plan to measure the availability of appropriate trees for planting schemes and the development of long term partnerships.

The project is ambitious and the main risk is that we cannot meet expectations. We'll avoid this using a phased approach and by working with botanic gardens who are already committed to conserving endangered trees. The project will report to donors on a six monthly basis or as required.

Location

Our partners are botanic gardens in Uganda, Kenya and Democratic Republic of Congo. Appropriate forest locations will be selected through the project's workshops.

Beneficiaries

Botanic gardens will be supported in Uganda, Kenya and DRC, providing employment in countries with high levels of poverty. Local communities will benefit from the provision of tree species that will help enhance their livelihoods. The planting of endangered African tree species will help conserve resources that are socially, ecologically and economically important.

Why Us?

BGCI is the only international organisation supporting plant conservation through botanic gardens worldwide. We have extensive experience in conservation assessment and action for tree species and working with botanic gardens in Africa. We are working internationally; and collaboratively with local communities.

BGCI staff
Sara Oldfield
Project manager: liaison with the project leaders in Africa, and liaison with other international partners


Douglas Gibbs
Consultant: research and botanical expertise


Stella Simiyu
Field worker (based in Africa): support for national and local workshops, and liaison between the three African countries

Budget
The total budget is £ 209,000 and the Rufford Foundation have guarenteed £10,000. See the budget breakdown for Grow Africa - Trees and Livelihoods
Donations
If you'd like to make a donation to this BGCI project then please make a payment via The Big Give. (Note: although the Big Give website appears to suggest that the appeal is complete, we are still collecting donations and the Big Give website will accept gifts). Thank-you.