Welcome to JBF
"The Botanical Gardens of France and French-speaking Countries" (JBF) is a standard "Law of 1901" association created in 1979.
Its objective is to unite botanical gardens, whether public or private, and people working in French botanical gardens, whatever their rank and their function.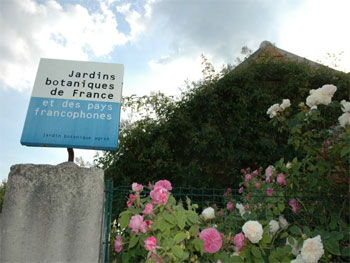 The aims of JBF are:
To increase links between these gardens for the improvement and promotion of Botanical gardens, the perfection of their knowledge, the exchange of ideas, experiences and plants (in) collections,


To participate in the conservation of plants and threatened biotopes, in all geographic zones,


To provide consultancy and advice in projects involving the environment,


To organize seminars, workshops, and conferences, to disseminate new knowledge, and to support the educational role of Botanic gardens
To plan and establish participation or coordination with the authorities and other French or similar foreign associations,


To act as council and defense for staff regulations in botanical gardens,


To help with the creation or development of botanical gardens on an international scale.
"Jardins Botaniques de France et des pays francophones"


Secrétariat JBF

Jardin Botanique

Esplanade Linné

33000 Bordeaux