Mission statement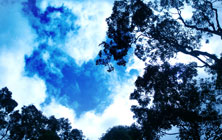 BGCI is the world authority on botanic gardens and plant conservation and the only global organisation devoted to conserving the world's plant diversity. Wild plant communities underpin the web of life and the ecosystem services we all depend upon. Worldwide, over half a billion people who live in poverty depend directly on wild plant resources. Yet plant diversity is shrinking and plant species face extinction at an ever increasing rate.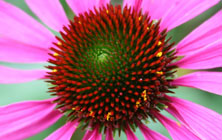 BGCI is a membership organisation, representing botanic gardens around the world. We aim to support and empower our members and the wider conservation community so that their knowledge and expertise can be applied to reversing the threat of extinction facing at least 20% of all plants.
To do this we support the development and implementation of global policy – specifically the Global Strategy for Plant Conservation (GSPC) - at a global, regional, national, and local level. We work in a catalytic way, through our secretariat in London and regional offices in the USA and China to deliver the objectives of the GSPC. In support of this objective we produce a range of resources and publications, organise regular international gatherings and develop a number of direct conservation programmes.
Our vision is a world in which plant diversity is valued, secure and supporting all life.
To create this world our mission is:
"To mobilise botanic gardens and engage partners in securing plant diversity for the well-being of people and the planet".

Download a copy of our Strategic Plan here