Resarch into master planning and feasibility study for a botanic garden
The documents below are all from the PhD thesis of James Furse-Roberts, submitted June 2005, Reading University. The aim of the study was to assess the feasibility of a new native-species botanical collection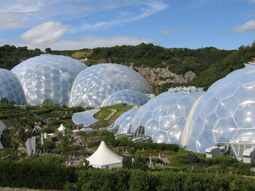 The thesis contains detailed case studies of several major botanic gardens in the UK, including the Eden Project and RBG Edinburgh
in Britain and suggest a possible design, through a series of data gathering and analysis;
information from interviews with employees of botanical collections,

postal survey of 115 botanical collections in Britain,

market research conducted into four possible stakeholder groups

review of website use by botanical collections.
The study also includes case studies of
Carymoor Environmental Trust,

The Eden Project,

Chelsea Physic Garden,

Royal Botanic Gardens at Kew and Edinburgh,

University botanic gardens at Reading,Cambridge, Oxford and Bristol,

National Wildflower Centre

National Council for the Conservation of Plants and Gardens.
For ease of use, the thesis has been divided into chapters.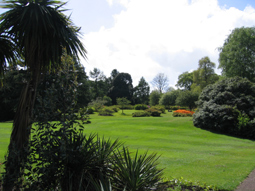 Any queries can be sent to education@bgci.org
Chapter 2 - Survey of British Botanic Gardens (5.2MB)
Chapter 3 - Case studies of selected botanic collections (4MB)
Chapter 4 - Discussion of botanical collection elements (5.7MB)
Chapter 5 - Design and interpretation (4.2MB)
Chapter 6 - Eden Project case study (2MB)
Chapter 7 - Market research (0.5 MB)
Chapter 8 - Carymoor case study (2 MB)
Chapter 9 - Alternative solutions (1.75MB)
Chapter 10 - Conclusion (1.5 MB)