Forest Restoration in the East African Uplands
The upland forest restoration work of Brackenhurst Botanic Garden near Nairobi. Kenya, has become a model for East African habitat restoration initiatives. The forest in the region was once so extensive that it hosted leopard, buffalo and elephant, and blocked city residents' view of Mount Kilimanjaro. Less than 2% of original forest remained before restoration work began at Brackenhurst Botanic Garden, with the rest mostly transformed into tea and eucalyptus plantations.
One hundred acres (40 hectares) of tropical rainforest have now been replanted. In just 12 years, the project has replaced exotic tree plantations with a 30-foot tall native forest that shelters lianas, orchids and a species-rich understory. The forest is now home to over 170 species of birds, 120 species of butterfly, as well as fruit bats. The project also provides livelihood opportunities in an area of high unemployment, by training and employing local people.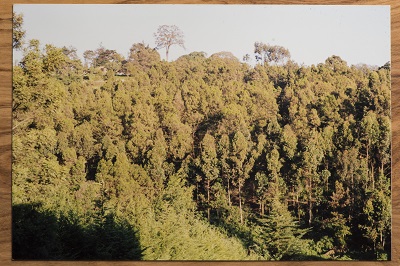 The restoration work at Brackenhurst is partly supported by The Ashden Trust through a Botanic Gardens Conservation International (BGCI) coordinated project. Enhancing tree conservation and forest restoration in Africa. This project has set up restoration plots with Brackenhurst Botanic Garden (in Kenya) and Tooro Botanic Garden (in Uganda). The restoration plots are planted with native tree species, and include threatened species and species valued by local communities. BGCI is working to expand this project, setting up additional restoration plots with more botanic gardens in other countries across Africa.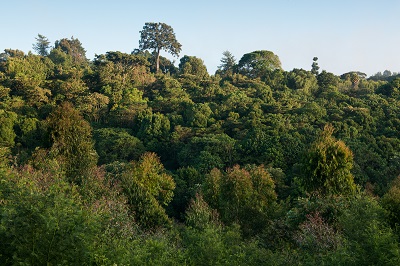 During 2013 and 2014 the Royal Botanic Gardens Kew Millennium Seed Bank (MSB) helped Brackenhurst Botanic Garden set up a Forest Restoration Research Unit (FORRU), a restoration plot where 20 Framework Species have been planted and in-depth monitoring is being carried out. Framework species are those that have a high survival rate, fast growth rate, have dense spreading crowns that shade out herbaceous weeds, and that flower, fruit or provide other resources, at a young age, that attract seed-dispersing wildlife. Further information about the FORRU methodology can be found on the FORRU website and in the recently published book: Restoring Tropical Forests, A practical Guide (Elliot, Blakesley and Hardwick, 2013).

BGCI and the MSB are currently fundraising to set up a series of FORRU plots across East Africa. 'FORRU-East Africa' will build upon the forest restoration experience of Brackenhurst Botanic Garden and Tooro Botanic Garden and adopt scientific methodologies and monitoring techniques according to the FORRU approach.

---