Botanic Garden for Oman
Development of the Oman Botanic Garden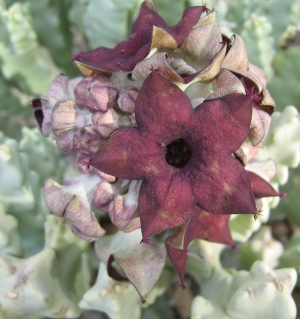 Since 2004, BGCI has been has working with Oman's Office of the Adviser for Conservation of the Environment (Diwan of Royal Court) on the establishment of the first major botanic garden in the Sultanate, the Oman Botanic Garden – at Al Khod – some 43 km from the capital Muscat and 20 km from Muscat International Airport.
Originally proposed by Oman's ruler, Sultan Qaboos bin Said, the botanic garden will feature the main floral elements and natural habitats of Oman on an area of approximately 420 ha. These include the northern mountains, southern fog mountains, gravel and sand deserts, wadis, and coastal ecosystems.
Focusing strongly on the native flora of Oman and the Omani culture, the garden will assign major importance to the linkages between plant diversity, culture and traditional knowledge through displays on medicinal plants and native wild relatives of nutritional plants and their traditional management systems.
With the completion of the master plan at the end of 2006, design will be completed in 2008 and construction by 2010-11. Construction of the on site nursery is already underway.
The botanic gardens will be established and managed using latest environmental-friendly technologies; in the interests of sustainability, much of the water requirement will be met from treated waste water and energy requirements will be met in part from renewables.
With the establishment of the Oman Botanic Garden, BGCI continues to support models of botanic gardens that aim to strengthen and promote the relationship between the local flora and its significance for the people who depend on it.

Sultan Qaboos University Botanic Garden
A master plan for a native plant collection in the Botanic Garden of the Sultan Qaboos University was developed and implemented in 2004, using plants propagated at the University. Sixty selected species have been propagated, including eighteen endemic, near-endemic or regional endemic species, and a further four species considered to be at threat at a national level.

Important baseline data for the ex situ conservation of plants that to a large extent had not been previously propagated were obtained and the results were used as an encouraging example that even under limited resources successful ex situ conservation can be obtained. It has also provided a large amount of valuable experience for the development of the new Oman Botanic Garden.