Seeds of Unity Workshop
27 June 2011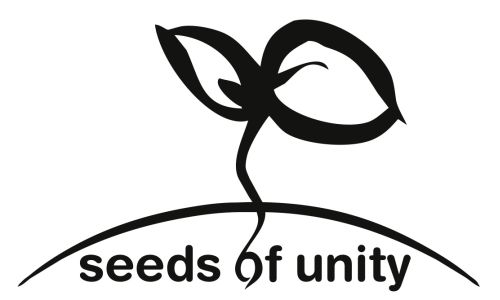 How we behave towards nature is shaped by our faith and our beliefs. To explore these ideas further, BGCI in collaboration with BGEN (UK network of botanic gardens), is running a one-day workshop on Tuesday 26 July 2011 at Westonbirt Arboretum.
The workshop will launch a new education pack produced by BGCI and generously funded by Calouste Gulbenkian Foundation. Entitled 'Seeds of Unity', the pack will support teachers and educators to explore plants and their relationship with Christianity, Hinduism, Islam and Humanism with students of Key Stage 2 (7-11 years of age).
To book a place on the workshop click here to download the booking form.
Programme for the day
09.45

Registration, Tea and coffee


10.00 – 10.10

Welcome and Housekeeping

Ben Oliver, Chair, Botanic Gardens Education Network

10.10 – 10.20

Overview of Seeds of Unity project and the workshop
Julia Willison, Botanic Gardens Conservation International

10.20 – 10.45

Islam, plants and the environment
Zeshan Akhter, International Foundation for Ecology and Environmental Sciences

10.45 – 11.10

Christianity, plants and the environment
Liz Wolverson, London Diocesan Board for Schools

11.10 – 11.30

Coffee

11.30 – 11.55

Hinduism, plants and the environment
Sri Ramesh Pattni, Hindu Forum of Britain

11.55-12.20

Judaism, plants and the environment
Sue Surkes, Jerusalem Botanic Garden, Israel

12.20 – 12.40

Seeds of Unity – resource development and overview
Nora Leonard, Standing Advisory Councils on Religious Education (SACRE) Consultant, Ealing Borough Council, London
Lesley Prior, Lecturer in Religious Education, Roehampton University and London Diocesan Board for Schools
Asimina Vergou, BGCI

12.40 - 13.40

Lunch and chance to explore Westonbirt Arboretum

Following lunch participants are invited to attend three workshops. Each workshop will run three times.

13.45 – 14.25

Workshop 1 – Food for Thought


14.25 – 15.05

Workshop 2 – The Green Ark


15.05 – 15.40

Workshop 3 – Healing Body and Soul

15.40 – 16.00

Plenary and close

Supported by