Print this Page
RBGE Certificate in Practical Horticulture - apply now
THAILAND
15 July 2010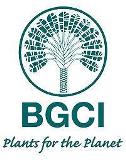 Dates of Course:
Monday January 24th until Friday 5th February 2011 (inclusive).

Venue:
Queen Sirkit Botanic Garden (QSBG), Chiang Mai, Thailand

Aim of the Course:
To deliver the Royal Botanic Garden Edinburgh (RBGE) Certificate in Practical Horticulture and also train the students how to deliver it within their own gardens.

People the Course is aimed at:
Already experienced horticulturists (Curators, Supervisors or Senior Horticulturists), working within botanic gardens, who want to become trainers and deliver and certificate a recognised practical horticulture qualification within their own gardens.

Course Number:
Maximum: 16
Minimum: 10

Language:
English (the aim is that the people on the course will translate the materials into their own language in the future for delivery in their own gardens).

Outline of Course:
• Candidates will be taught and assessed for the RBGE Certificate in Practical Horticulture (endorsed by BGCI), and will also receive training in how to teach and assess the programme so they can deliver it within their own gardens.
• The course will be intensive and will run over all the 12 days. Nine of the days will be devoted to delivering and assessing the RBGE Certificate in Practical Horticulture and then the other three days (plus some evenings) will be focused on how to deliver and assess the programme.
• The practical training will be in the form of formal classes within the QSBG (gardens & nursery) and the instructor training will be delivered in seminars and by the candidates evaluating teaching methods and carrying out individual micro-teach sessions.

Course Costs:
• Accommodation: FREE (all meals and a bed in one of the guest houses at QSBG are to be provided free of charge to all students on the programme by QSBG).
• Travel: To and from the QSBG, to be funded by the individual students attending.
• Tuition Fees: GBP £450 per person – (£300 for developing countries) this covers all 12 days tuition, plus course notes and a CD containing all course notes and presentations.

Application Process:
Initial enquiries by email to Leigh Morris, Head of Education, Royal Botanic Garden Edinburgh, 20A Inverleith Row, Edinburgh. EH3 5LR. Scotland. United Kingdom. Email: L.morris@rbge.ac.uk


International Diploma in Botanic Garden Education
BGCI and the Royal Botanic Gardens, Kew organise the International Diploma Course in Education for botanic garden staff every two to three years. The course equips participants with the education skills and strategies to get their message across effectively to varied audiences.