Informing the public! Ex situ conservation of threatened species needs emphasis
23 September 2009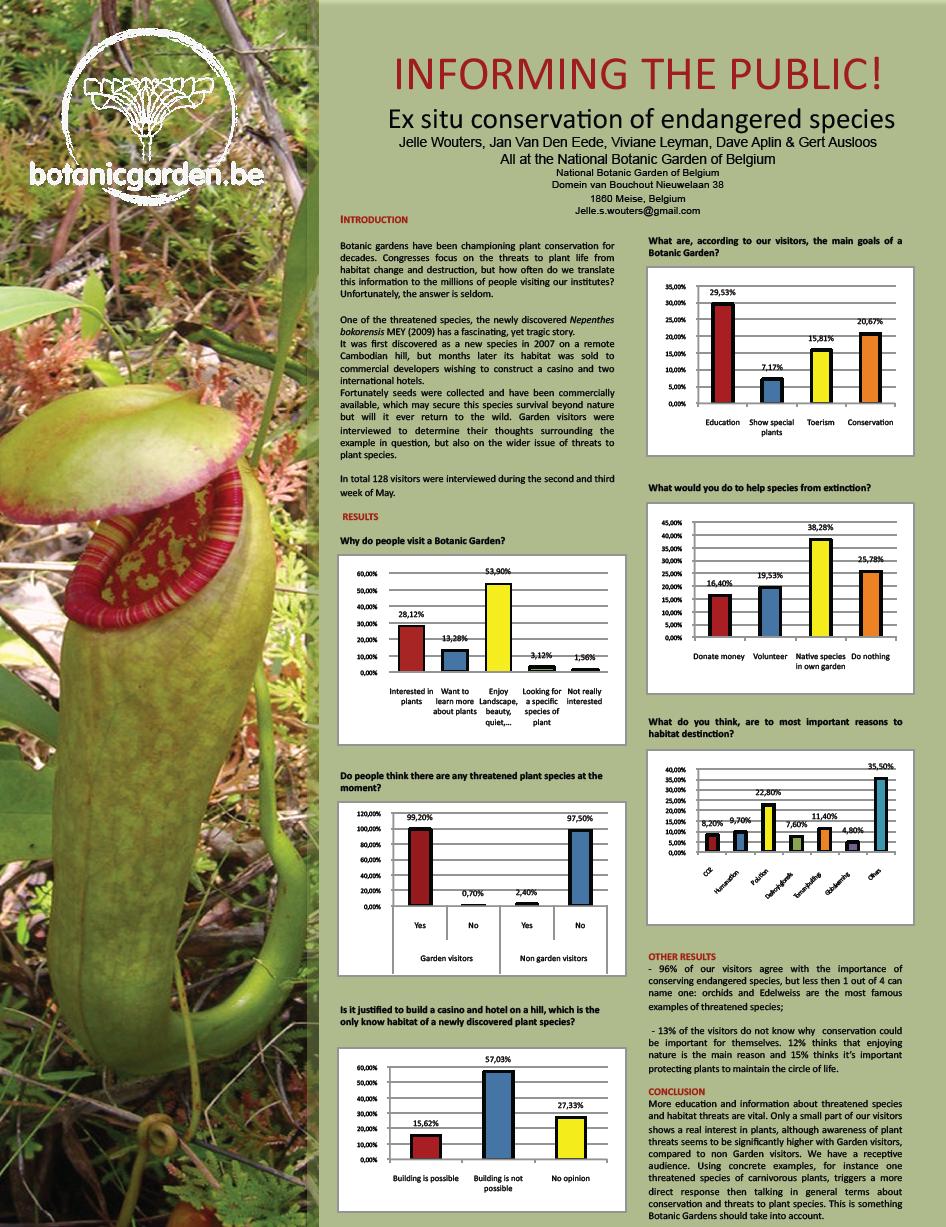 Research carried out by the National Botanic Garden of Belguim has found that more education and information about threatened species and habitats is vital to engage garden visitors in conservation.
Though botanic gardens have been championing plant conservation for decades the team in Belgium found that this information and drive is seldom translated into meaningful interpretation for the millions of people visiting botanic institutions each year.
They also found that visitors were more receptive to specific examples of species at risk of extinction - rather than talking in general terms about conservation and botanic gardens.