INQUIRE Conference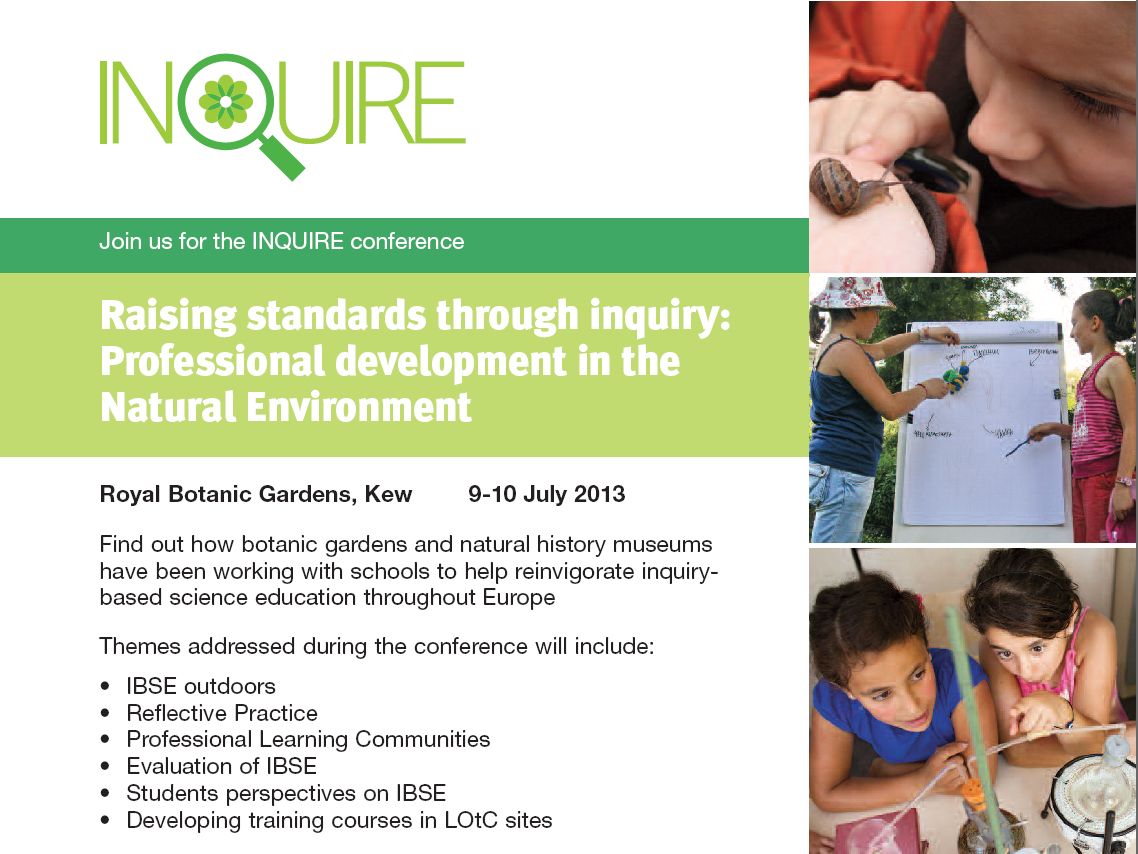 Deadline for registration - Friday 21 June 2013

To guarantee a ticket for the conference picnic you must register by Friday 31 May 2013

Full INQUIRE rate (includes conference materials, lunches, refreshments, conference evening dinner and entrance to Kew).

£75

Student INQUIRE rate (includes conference materials, lunches, refreshments and entrance to Kew - not the conference dinner).

£50

*Cancellation Policy

Before 31st May 2013, full refund less administration charge £30

After 1st June 2013, we regret there is no refund

Read about the conference themes

GUIDELINES


Are you presenting a poster? Please check the guidelines.


Submit your presentation (papers, workshops and posters) for the proceedings - guidelines here


Deadline approaching: 21st June, 2013


CONFERENCE PROGRAMME AND ABSTRACTS


The conference programme and abstracts are now ready for download.


Optional one-day tour to Oxford*.


* Maximum no of delegates is 55. If more people sign up, depending on numbers, there may be an additional tour to Cambridge


Join us for a picnic* at the Kew Concert and enjoy listening and dancing to the iconic Blondie. (www.blondie.net)


*Tickets, picnics, drinks and rugs provided and included in the cost of registration. Depending on the weather please bring an umbrella!


Delegates are responsible for booking their own accommodation. Here is a list of hotels, in the vicinity of Kew Gardens, for your information.


Click here for more information about tubes, busses, overground, trains and for a map of Kew Gardens.


GENERAL INFORMATION ABOUT LONDON

Find out how to make the most of your stay in London.

Organised by
With support of: