Industrial Innovation Profits People and Plants
Bob Ursem has been helping scientists at the Delft University of Technology Botanic Garden discover new ways of applying plant science to industry, with extraordinary results.
In this article he shows how teaming up with new departments and scientists can bring huge rewards to a garden.

Anti-Wrinkle Creams and Rock Candy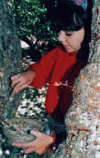 A group at the Balkan Botanic Garden of Kroussia have been working on some model projects for relieving market pressure for plant derivatives from wild populations of rare plants.
They've worked out how to bring wild plants into cultivation, and shared their knowledge with commercial organisations.
Katerina Grigoriadou can tell you more...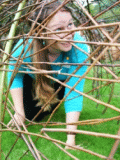 Those of you who had the chance to join us at the "Nature of Success: Success for Nature" Education Congress in Oxford will, I hope, agree with the feedback that it was 'the best ever'.
Proceedings are now available online so if you want to review, lost your Congress CD or weren't able to make it, you can browse at your leisure through the great range of material that was under discussion. You can also request a Proceedings CD-ROM by post.