Print this Page
What Encourages Me to Visit a Garden?
Number 2 - December 2004
Tanda Godwin Ade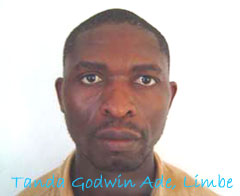 The most thrilling and amazing pictures I have ever seen were taken in a botanic garden. It showed background scenery of architectural designs fitted with a living collection of extremely beautiful and diverse plant species. This aroused a desire in me to visit a botanic garden and be close to nature. This desire not only increased with time but matured into a love for conservation biology, enhanced and partly fulfilled by participation in several nature interpretation and ecotourism activities.
Given that botanic gardens exist to display living plant collections and preserve rare and/or threatened species, it becomes undoubtedly obvious that management of its plant collections is one of its very essential activity. I believe that such collections are a national heritage – a criterion distinguishing botanic gardens from other scientific, educational or cultural institution. Botanic gardens that fully embrace the spirit of the World Environment Summit in Rio de Janeiro and Agenda 21 – working to document, study and conserve the world's biodiversity while improving livelihoods through wise use of resources – fulfils a task that makes them worth visiting.
I am encouraged to visit botanic gardens for reasons of their scientific significance (in-situ/ex-situ conservation, herbarium collections, library collections), social significance (warm and friendly environment, interactive visitor centers) and aesthetic significance (a landscape of exuberant beauty). Botanic gardens are also helping to build the capacity of conservation personnel as some do run accredited and certificate educational programmes. These are effected through conferences, seminars, symposia, internship and volunteer opportunities.
In February 2003, five months after graduating from the University, I received training in nature interpretation for tropical botanic gardens from the Limbe Botanic Gardens (LBG). The training gave me a comprehensive understanding about guided tours and ecotourism. I received practical experience in providing guided tours after working for three months as volunteer guide for visitors to LBG. These visitors were from all walks of life, demographic groups and nationalities. They included international conservation experts visiting tourist sites on Mount Cameroon region – one of the world's most biodiverse "hotspots".
The living collections of a botanic garden, nurseries, herbarium, gene banks, library and visitor centers happen to be the more interesting areas attracting high number of visitors to botanic gardens. Visitors find botanic gardens excellent site for recreation (picnics, light hearted sporting events, marriages, conferences, musical concerts) and inspiration. Analyzing visitor comments and reflecting on my hands-on experiences in interpretation and ecotourism, I am persuaded that the botanic gardens are truly more than just educational treasures. Their attraction range from their conservation education programmes, natural outdoor beauty, excellent research service provision, and community activities, to national and/or international role in conservation policy formulation.
Many 'wonders of the world' are safely conserved in botanic gardens, hence botanic gardens do not just provided education, research, and recreation but are a real source of personal inspiration for greater achievements. Yesterday, I was a botany student, today a nature interpreter/ecotour guide and hopefully tomorrow a competent environmental conservationist. This has been greatly facilitated by a botanic garden, the Limbe Botanic Garden.
Website: www.mcbcclimbe.org