Print this Page
BGCI Opens China Office
CHINA
9 July 2007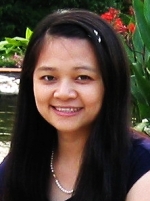 With the breakneck pace of China's economic development placing its rich plant diversity under increasing threat, BGCI have this week launched the opening of its first China office.
Set in the grounds of the South China Botanic Garden, the office's ambitious remit combines direct plant conservation efforts with a firm commitment to promoting environmental education and capacity building. Working closely with its regional members, it will draw on a global network of botanic gardens to provide technical support and expertise to its members across China. Key amongst these will be assisting in the implementation of China's 'National Strategy for Plant Conservation', a groundbreaking state environmental scheme, that was brought about as a direct result of BGCI's work.
Heading up the project is Mrs Xiangying Wen. An accomplished botanist, Xiangying is author of a number of papers, with master's degrees from both China and the US. "The opening of a BGCI office in China has the potential to make a huge difference in existing plant conservation efforts in China" says Xiangying, "joining at this crucial time is a really exciting prospect."
Find out more on our BGCI China website

欢迎访问BGCI 中国!

Welcome to BGCI China
BGCI and its office in China are involved in several projects including the conservation of threatened plant species, increasing the effectiveness of plant conservation activities, and enhancing environmental education and public awareness.

Find Out More
Flora of China Online
Efloras brings together electronic floras into an online interface. Users can browse online floristic treatments by volume, family, and genus, and can search by name, distributional data, and text. With the use of web forms, editors and authors with permissions can correct and update the data.