China Sets Up Orchid Protection
CHINA
13 January 2006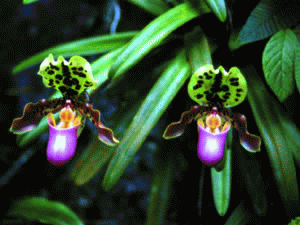 China's first orchidaceous plant germplasm resources protection center was set up in the southern city Shenzhen with the aim to better protect the endangered species, sources in Shenzhen report.
China is rich in orchidaceous plant resources, with 148 genera and more than 1,300 species of orchidaceous plants. At the Shenzhen center alone, there are more than 400 species, including 95 of the rarest collected from across the country.
The orchid family covers 90 percent of the rarest plants under protection all over the world. The ecological and economic value of orchids has aroused public awareness. In 2001, the Chinese government ranked orchids as the top 15 species under state protection.
Zhao Xuemin, deputy director of the State Forestry Administration, said the new center would contribute to the gathering and preservation of orchids.
Relevant advanced technologies applied in this field, such as artificial propagation and conservation biology, would help China save the dying species, Zhao said.
Source: Xinhua