Expanding On-line Conservation Education

Thanks to support from the Museums Assistance Programme of the Department of Canadian Heritage, the Investing in Nature: A Partnership for Plants in Canada project has helped to expand on-line educational material on plant conservation and biodiversity.
Nine Canadian botanical gardens have developed new content for their web sites. In addition to developing new content for their own web sites, these gardens also helped to build this web site as well, linking gardens across Canada and around the world.
---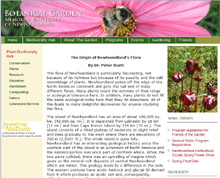 Memorial University of Newfoundland Botanical Gardens (www.mun.ca/botgarden/plant_bio) has created a "Biodiversity Hub" on their web site to draw attention to local flora, related plant conservation projects, education programmes and photos.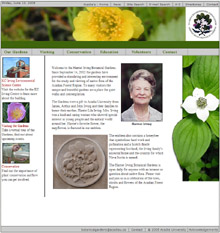 Harriet Irving Botanical Garden
(botanicalgardens.acadiau.ca) has developed its own educational and interactive web site to provide virtual tours, activities, and insight into plants, biodiversity, and habitat conservation of the Acadian Forest Region.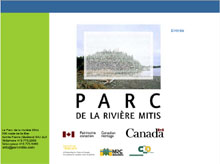 Mitis River Park/ Reford Gardens
(http://www.parcmitis.com/) has established a web site, plant fact sheets and activities to present the plant conservation mission and values interpreted in their park and nature sanctuary.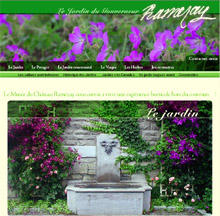 Chateau Ramezay Museum
www.chateauramezay.qc.ca/jardin and www.chateauramezay.qc.ca/jardin/eng) has expanded the Governor's Garden section of their web site to include historical stories, conservation issues and cultivation information of heirloom and historically important garden plants.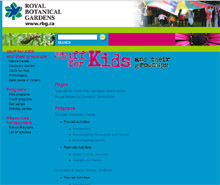 Royal Botanical Gardens (www.rbg.ca/kids) has designed web based activities to provide teachers with pre and post visit support to complement on-site educational programmes.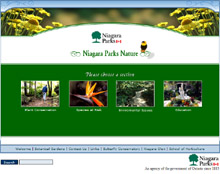 Niagara Parks Botanical Garden
(http://www.niagaraparksnature.com/) has constructed a web section to highlight plant conservation, habitat restoration and environmental stewardship projects in both the botanical garden and adjacent park areas.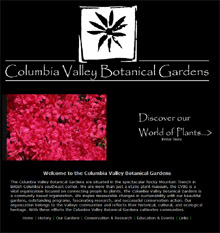 Columbia Valley Botanical Garden (www.conservancy.bc.ca/CVBG) has launched a completely new web site to highlight their garden, its mission of conservation and education, and explaining important local conservation partners.
VanDusen Botanical Garden (www.city.vancouver.bc.ca/parks/parks/vandusen/
website/education and www.city.vancouver.bc.ca/parks/parks/vandusen/
website/conservation) has added a host of plant conservation resources, educational activities, photos of BC native plants, and links to regional ecological organisations.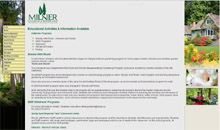 Milner Gardens and Woodland
(www.milnergardens.org/education-programs/ and www.milnergardens.org/document_library) has developed an education section to their web site to provide details about their educational programmes, photos, interpretive information and ecological resources.