Contact BGCI Canada
BGCI Canada is operated by the following people:


Yann Vergriete (yannvergriete@fastmail.fm)
Chargé de projet
Institut de recherche en biologie végétale
Jardin botanique de Montréal
4101, rue Sherbrooke Est
Montréal (Québec) H1X 2B2
CANADA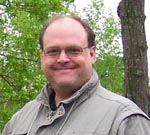 David Galbraith (dgalbraith@rbg.ca)
Executive Director Canadian Botanical Conservation Network
Head of Scientific Development, Royal Botanical Gardens
Tel. (905) 527-1158 ext. 309
Fax (905) 577-0375
Royal Botanical Gardens
P.O. Box 399
Hamilton, Ontario L8N 3H8
You can contact BGCI Head Office (UK) here or use the BGCI Contact Form.