SABONET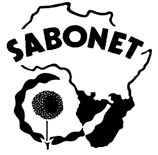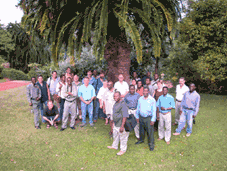 The Southern African Botanical Diversity Network - SABONET - was a project designed to strengthen and develop botany in southern Africa. Botanists, herbaria, botanic gardens across southern Africa worked together at workshops, courses and plant expeditions.
SABONET also produced newsletters, reports and other publications covering a wide range of topics of interest to botanic gardens in the region and worldwide, for example "Making your garden come alive! Environmental interpretation in botanical gardens" has been translated in to French, Portuguese and Spanish.
SABONET started in 1996 and came to a close at the beginning of 2005.
Many of the resources produced during the project and further details on the project activities can be found on the SABONET website, including downloads of the publications, or by contacting sabonetpub@sanbi.org