Enhancing Tree Conservation and Forest Restoration in Africa
27 March 2013
BGCI has recently launched a new three year project funded by the Ashden Trust. The project will promote and facilitate the use of indigenous tree species in forest restoration projects across Africa, highlighting the potential for botanic gardens to be more involved in restoration projects by providing knowledge and expertise.
As part of this project, forest restoration activities at two botanic gardens in Africa will be supported; Brackenhurst Botanic Garden in Kenya and Tooro Botanical Gardens in Uganda. The restoration work of these gardens will be closely monitored and good practice guidelines will be developed and disseminated to other African gardens. The activities at Brackenhurst and Tooro will be highlighted as pilot projects of the Ecological Restoration Alliance.
We will develop partnerships with other botanic gardens, the private sector and NGOs to carry out further restoration activities across Africa. In February, BGCI held a seminar in London, UK, to introduce the project to representatives from organisations involved in tree planting and forest restoration in Africa. A workshop will be held in Uganda from 3-6 July 2013, where we hope to engage with further NGOs, and representatives from government and the private sector.
To find out more about this project and how you can be involved, click here or contact kirsty.shaw@bgci.org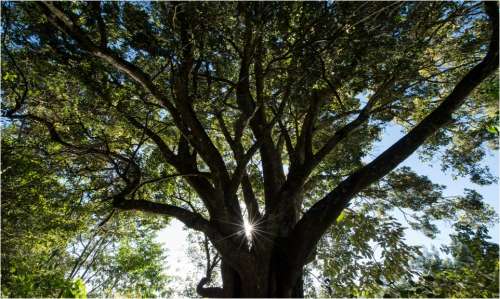 We are very grateful to the Ashden Trust for supporting this project.

Photo credit: Barney Wilczak