Africa
> Enhancing Tree Conservation and Forest Restoration in Africa
Enhancing Tree Conservation and Forest Restoration in Africa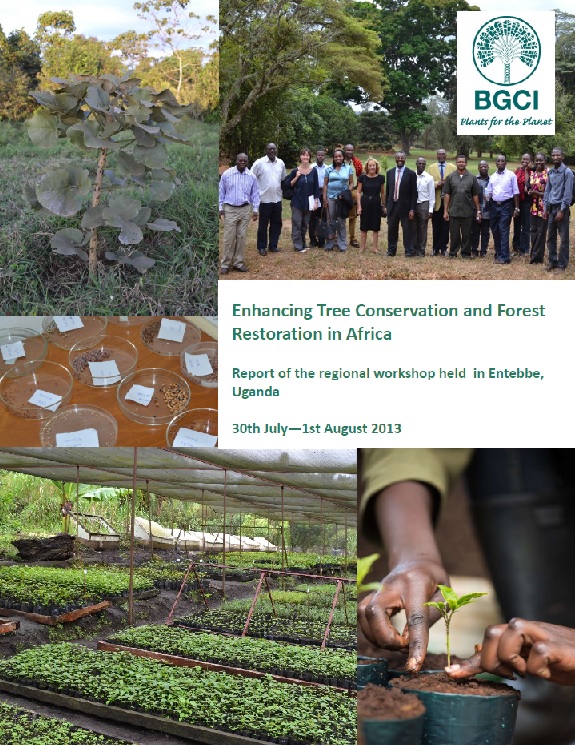 From 30th July - 1st August 2013, BGCI held a regional workshop in Entebbe, Uganda, as part of the project Enhancing Tree Conservation and Forest Restoration in Africa. The aim of the workshop was to develop partnerships for furthering forest restoration in East Africa.
The workshop brought together representatives from botanic gardens, NGOs involved in tree planting and environmental education, the private sector and government forestry departments. As well as being a valuable opportunity for participants to share their expertise and experiences, working group sessions on restoration planning resulted in a list of priority sites and species for forest restoration activities in East Africa.
Click here to download the report from the workshop which contains the working lists of priority sites and species. The workshop report outlines an action plan and next steps for expanding the project.

BGCI is currently fundraising to expand this project across Africa. If you are interested in supporting or being involved in this project please contact kirsty.shaw@bgci.org